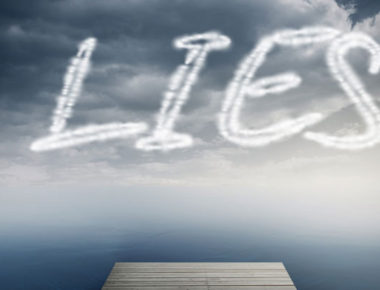 I came across a really important, informative article about Divorce, but I've got a bit of a problem with it.
Let me explain.
The article is written by Dr. Karen Finn, for the website Your Tango. Its title is "24 Ridiculous Divorce Lies You Should Never EVER Believe."
And it does contain lots of great advice for surviving and recovering from your Divorce. But my problem is, I don't believe anyone would believe all 24 of the "Ridiculous Divorce Lies" that form the premise of her piece. In fact, I don't believe that most people — no matter their marital status — would believe even half of them. And we Over 50's, with our life experience and worldliness, would likely believe way fewer.
Seriously, at any point in your life would you have believed "All divorces are basically the same"? Or "Everyone going through a divorce goes through the same emotions in the same order"? Or how about "You should start dating right away"?